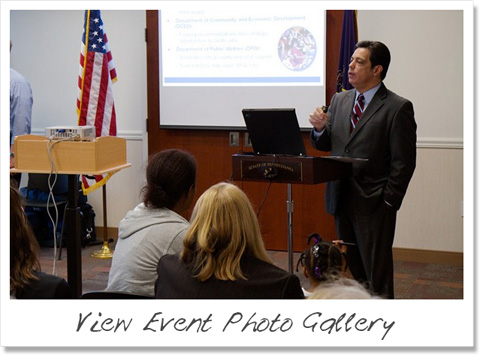 On Saturday, we had a very productive and informative Town Hall Meeting to discuss the pressing issues and concerns facing our local communities as lawmakers work to hammer out a budget and bridge a $4 billion deficit.
I was pleased with the turnout and the very valuable feedback I received from all who participated. I hope those who took part went away feeling it was a worthwhile experience.
Many of the concerns which were raised focused on the need to restore funding to public education and other critical community-based resources provided by our libraries, county and local governments, and other social service agencies. In light of recent revenue projections showing Pennsylvania will end the fiscal year with a significant surplus, it is particularly important that we capitalize on the money we have on the table instead of cutting programs which families, seniors, and children in our community rely upon.
With more than half a billion dollars in additional revenue on the table right now, it is clear we will have a significant sum of money in surplus once the fiscal year draws to a close. Some of the harsh cuts which the governor requested can and should be softened with these additional funds. I believe this, and the
input I received from the community last week solidified my strong conviction that we can't balance our state budget on the backs of our hard-working men and women who are still struggling to deal with the burdens brought on by the national recession.

While it may be beneficial to tuck a portion of this money away into the state's Rainy Day Fund, I would argue that rainy days are upon us now. We should look at ways we can use some of these funds to save our educational programs, teaching jobs, and full-day kindergarten. If we can use just some of that surplus to prevent property taxes from being hiked or tuition costs from going up -- that will help working class families and help our economy in the long run.

To learn more about real budget choices and to let your voice be heard, join us at our next Town Hall Meeting this weekend.
West Mifflin Borough Building (Council Chambers)
3000 Lebanon Church Road
West Mifflin, PA 15122-2603
Saturday, May 14th
10 am – 11:30 am
Senate Democrats have a budget plan which puts Pennsylvanians first. Click here to view plan.


Stay Connected
For updates on this and other legislative initiatives, stay in touch with me on the Internet through my website or on Facebook.