Honoring Our Veterans
In November I had the pleasure of sharing an afternoon with more than 100 veterans and their families at our annual Veterans Day Luncheon. Together we celebrated their service and shared thoughts and prayers for those still deployed across the world. I was humbled to be among these true American heroes and their families for just a few hours.
My sincere thanks again this year go to Rick Colella and his team at the Forest Hills Fire Department for all they did to make this event so enjoyable. I am looking forward to seeing everyone again next year.
If you are a veteran or know someone who is, please call the Forest Hills office and provide your contact information so that we may send you an invitation to join us next year.
Click on the photo above to visit the photo gallery on my website.
Home Heating Assistance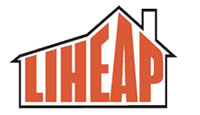 Pennsylvania's Low-Income Home Heating Assistance Program (LIHEAP) is still accepting applications. With the coldest months of the winter upon us, take steps now to ensure that you and your family are safe and warm.
To be eligible for the home heating assistance, an individual homeowner or renter must have an income of $17,505 or less. A family of four qualifies if the household income is $35,775 or less.
Please call the Forest Hills office at 412-241-6690 to receive a form or stop by any of our district offices for help in filling out an application.
To apply, customers will need proof of income, social security numbers and dates of birth for all family members and a recent heating bill.
For more information, visit the Department of Human Services LIHEAP website or call 1-866-857-7095.
Residents seeking application assistance can also contact the Allegheny County Assistance Office at 412-562-0330.

Visiting with our Seniors
I had the pleasure to recently visit many of our area senior centers and talk with folks about the issues impacting them and the ideas they have for helping our community.
I enjoyed my time at the Greenfield, Homewood and Market Centers and look forward to visiting many more locations across the area in the weeks to come.
Thanks to everyone who joined me for these events.
Click on the photo above to visit the full photo gallery on my website.
Redistricting
As a result of the constitutionally-mandated reapportionment of all Senate districts, Pennsylvania's 43rd Senate District now includes new parts of Pittsburgh and other local communities. I would like to welcome all of the residents in these areas and invite you to contact any of our district offices for assistance or offer your input on key issues.
Our district office staff and I take great pride in reaching out to try and solve problems. We host community events, town halls and Tele town halls and are interested in building relationships with throughout the district. Please feel free to write, call, email, visit our offices or contact me via Facebook and Twitter.

Happy Holidays
It's hard to believe that the holidays are here already. This year has been filled with so many great moments and wonderful blessings. I want to thank each of you for allowing me to be part of your events and your celebrations across the district.
Wishing everyone a safe and joyous holiday season full of family and friends great hopes for the year ahead. Click on the photo to see an album of photos from the year in review!
Stay Connected
If you haven't visited my Facebook page, join the conversation by 'liking' the page and follow me on Twitter. Lots of information is available on both pages about community events and issues affecting our friends and neighbors. If you have questions or concerns, send me a direct message or post you thoughts.
Offices to Serve You