Senior Health Fair and Expo
On Thursday, May 29 I'll be hosting a Senior Health Fair and Expo from 9 a.m. to 2 p.m. at the IBEW Local Union #5, 5 Hot Metal Street, Pittsburgh.
More than 80 area businesses including health care providers are scheduled to attend. In addition, local and state government agencies will be on hand to answer questions and health service organizations will provide hearing, vision and bone density screenings and offer information about their programs and services.
Please plan on joining us for the Senior Health Fair and Expo on May 29.
Senate Democratic Policy Committee Hearing on UPMC/Highmark Dispute
On May 16 the state Senate Democratic Policy Committee held a hearing on the Highmark-UPMC contract issue, focusing on patient access and choice.
Sen. Randy Vulakovich and I have jointly introduced legislation (Senate Bills 1247 and 1248) that would require health care institutions like UPMC, Highmark Health (Allegheny Health Network) and the Geisinger Health System -- which are considered "Integrated Delivery Networks" that operate hospitals and employee doctors as well as provide insurance -- to contract with any willing insurer.
UPMC and Highmark's current contract will expire on December 31, 2014. At that time, patients with Highmark health insurance could be denied access to UPMC facilities or be forced to pay higher out-of-network expenses.
Our legislative panel heard testimony from insurance industry officials, as well as impacted patients, doctors, hospital workers and others. Our sincere thanks to everyone who attended the hearing and those who testified.
Congratulations to University of Pittsburgh's Recent NFL Draft Picks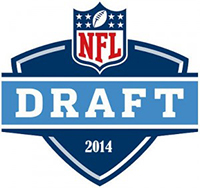 Congratulations to first round NFL draft pick and former Penn Hills and University of Pittsburgh star Aaron Donald. Aaron had an outstanding career at Penn Hills High School and the University of Pittsburgh and will now play for the St. Louis Rams.
As many of you know, Aaron won many awards during his collegiate athletic career including the Outland Trophy for best interior lineman, ACC Defensive Player of the Year, Most Outstanding Overall Player, the Chuck Bednarik Award for best defensive player in college football, the Lombardi Award and the Bronco Nagurski Award.
Best wishes as well to former Pitt quarterback Tom Savage who was drafted in the fourth round by the Houston Texans and wide receiver Devin Street who was selected in the fifth round by the Dallas Cowboys.

Stay Connected
If you haven't visited my Facebook page yet, join the conversation by 'liking' the page. Lots of information is available there on community events and issues affecting our friends and neighbors. If you have questions or concerns, send me a direct message or post you thoughts.