Tele Townhall Meeting
Don't forget to sign up for my next Tele Townhall meeting on Thursday, Sept. 4 at 7 p.m.
You can sign up for the call here http://www.senatorcosta.com/townhall. I'm looking forward to discussing the issues affecting our community and answering any questions that you may have.
Ice Bucket Challenge for ALS
Thanks to everyone who joined us for the ice bucket challenge at the Allegheny County Courthouse. Together we raised awareness about ALS and most importantly through your generous support, nearly $3,000 was raised to support the important work of the ALS Association, Southwestern PA Chapter (ALSWPA).
Families all across Pennsylvania are living with the realities of ALS. The show of support for those families and their caregivers -- many of whom were in attendance at our event -- was inspiring.
| | |
| --- | --- |
| | |
| Senator Costa and Allegheny County Executive Rich Fitzgerald address the crowd | Taking one last deep breath before dumping the ice bucket |
My hope is that as the ice bucket challenges wind down, conversations about the importance of funding ALS research and finding a cure continue will grow.
As we heard from many of the families and from our friends at ALSWPA, everything donated to them directly impacts the lives of a family in need.
Again thank you to everyone who came out to help us show such strong support for families living with ALS and to honor those who have been lost to this horrific disease.
Saving for College with PA 529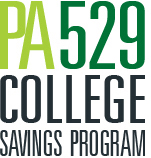 School is back in session but as parents there is still so much to think about. As you prepare for the year ahead, don't forget to look many years down the road and plan for college.
In the spirit of back-to-school bargains, the PA 529 Guaranteed Savings Plan is offering free enrollment – a $50 savings – for all new accounts opened before September 30 at PA529.com. Use code "SAVE2DAY" when prompted. Plus, families will have a chance to win one of five $529 college savings account by registering at PA529.com before September 30.
The PA 529 GSP is designed to help savings grow to meet the future cost of education. The plan allows an account owner to save for tomorrow's college expenses at today's plan rates – without worrying about the ups and downs of the stock market.
Pennsylvania also offers a second 529 plan, the PA 529 Investment Plan (IP), which features low fees and more than a dozen conservative and aggressive investment options from The Vanguard Group. There is no enrollment fee for the PA 529 IP.

Contributions to PA 529 plans are deductible from Pennsylvania income taxes, grow tax free, and, when used for qualified educational expenses, are federal and state tax exempt. Both plans provide flexibility to pay for higher education expenses at most higher education institutions across the country.
To learn more or to open an account, visit PA529.com or call 1-800-440-4000.
Already have an account? Contribute now!

Stay Connected
If you haven't visited my Facebook page, join the conversation by 'liking' the page. You can follow me on Twitter as well. Lots of information is available there on community events and issues affecting our friends and neighbors. If you have questions or concerns, send me a direct message or post you thoughts.
Offices to Serve You