Land is a finite resource and the Pennsylvania Constitution mandates that "people have a right to clean air, pure water, and to the preservation of the natural, scenic, historic and esthetic values of the environment. Pennsylvania's public natural resources are the common property of all the people, including generations yet to come. As trustee of these resources, the Commonwealth shall conserve and maintain them for the benefit of all the people."
Legislation I'm Working On
Landslide Insurance and Assistance Program
This legislation would establish the Pennsylvania Landslide Insurance and Assistance Program within the Pennsylvania Emergency Management Agency. This program would be administered by the Landslide Insurance and Assistance Board using the Landslide Insurance Fund and the Landslide Assistance Fund. The Landslide Assistance Fund will receive an initial appropriation of $2.5 million and the Landslide Insurance Fund will also receive an initial appropriation of $2.5 million.
Climate Change is real, and gases from human activity are the primary driver of that change. Senator Costa has introduced a bill to hold Pennsylvania to the standards of the Paris Climate Accords, even though the United States has pulled out of the agreement. His bill would make huge improvements to the air quality of the state, and keep Pennsylvania on track to reduce emissions in years to come.
The PA Senate Democrats are leading on many other fronts to ensure clean air and water, some of them include:
Severance for Growing Greener
A tax on an environmental resource should be used to benefit the environment. There should be a severance tax to fund a new round of Growing Greener programs. This should include renewable energy investments, cleaning up legacy pollution, protecting and improving watersheds and open spaces, and helping our agricultural industry.

Pipeline Safety
The Marcellus Shale drilling boom and hydraulic fracking have set off a massive pipeline construction surge that is intruding and threatening many communities. Pipelines are encroaching on residential communities, schools, and water sources creating potential hazards that must be addressed. Environmental laws and regulators must keep up with this new phase of construction to protect communities, families, and our children.

Addressing Lead Contamination and Protecting Drinking Water
Many communities in Pennsylvania have lead contamination issues that have to be addressed to protect our drinking water. More needs to be done to remove lead from drinking water systems and to protect children from its developmental impacts.

Maintaining the State Forest Drilling Moratorium
Pennsylvania has an amazing treasure in our state forests and parks; what is left must be protected for the enjoyment and use of our many recreational activities such as hunting, fishing, hiking, and camping.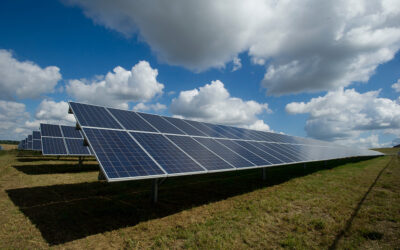 Harrisburg, PA − October 26, 2021 − Senator Dan Laughlin (R-Erie) and Senator Jay Costa (D-Allegheny) have introduced legislation that would expand access to solar power through a local voluntary program, while ensuring adequate ratepayer protection. Senate Bill 919,...
read more