$30 million for gun violence prevention through community programs, managed by PCCD
$3 million for food purchase program within Department of Agriculture
Major education investments

$300 million in basic education

$200 million to be funded through the Fair Funding Formula
$100 million for Level Up to provide funding for schools that have been historically inadequately funded, including the school districts of Scranton, Reading, Northampton, and Philadelphia

$20 million for Ready to Learn block grants
$25 million for Pre K Counts
$5 million for Headstart
$50 million for special education
$11 million for early intervention
$200 million for PASSHE, over 4 annual installments of $50 million, including the Diversity, Education & Inclusion program proposed by the PA Senate Democrats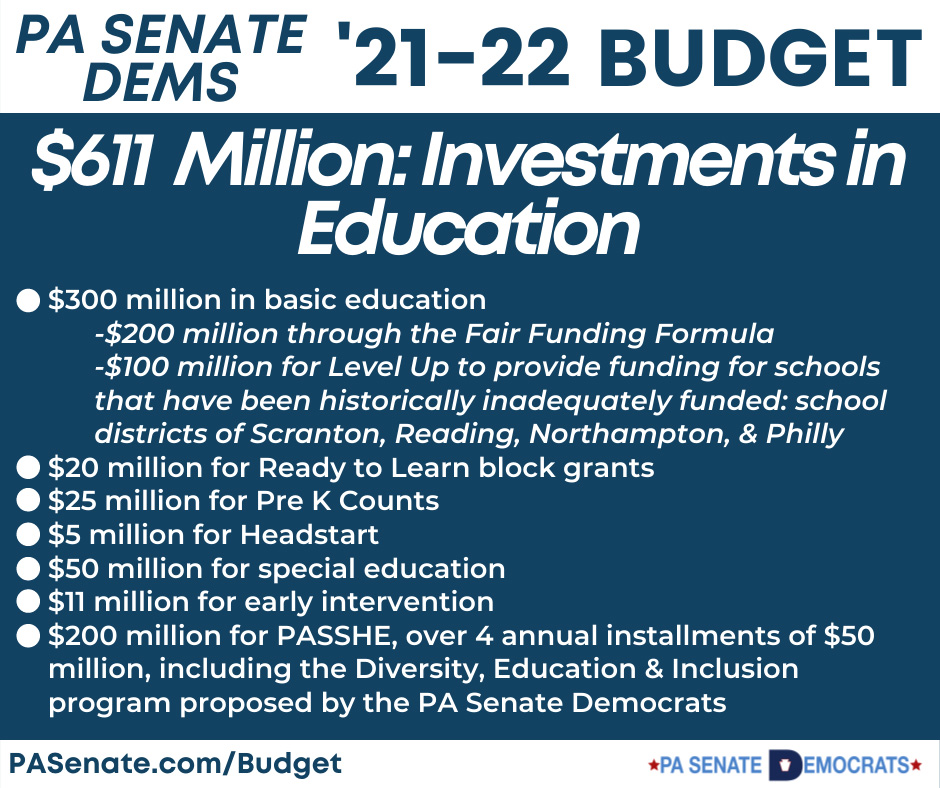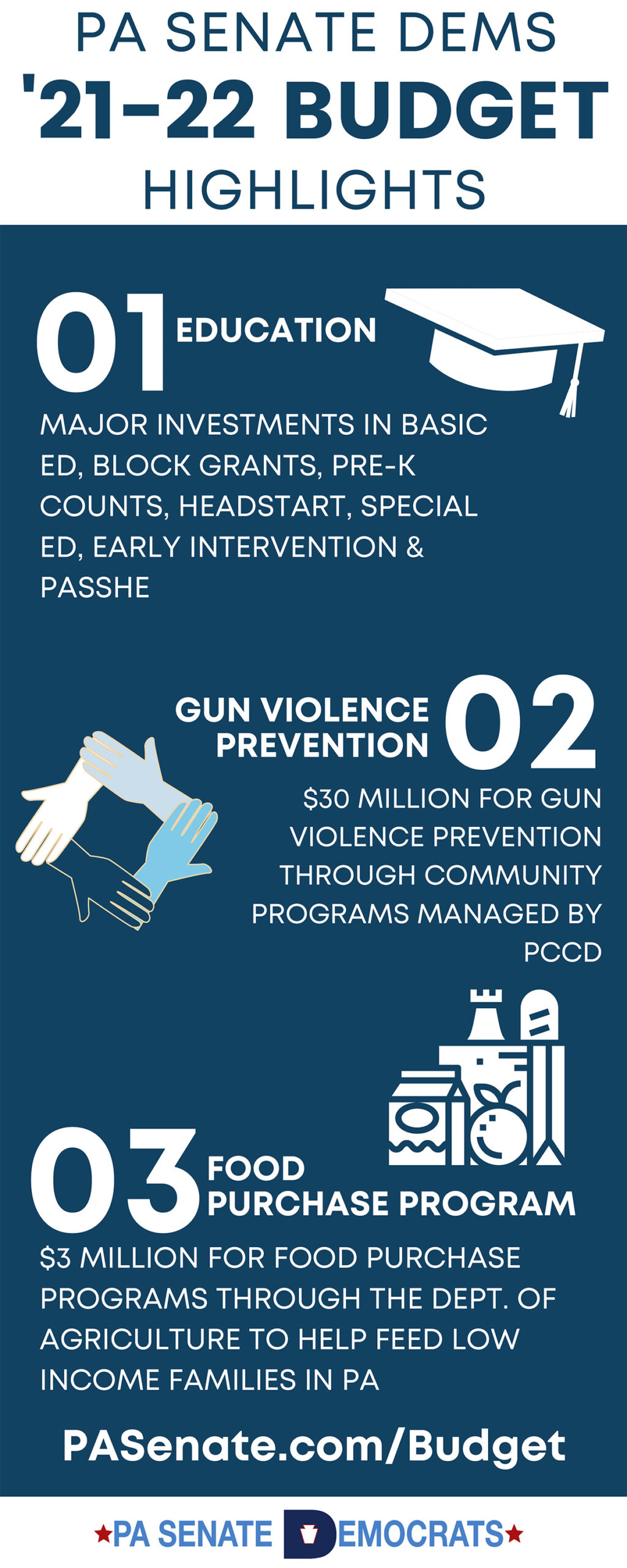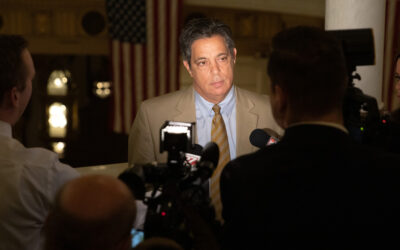 Harrisburg, Pa. – June 25, 2021 – Pennsylvania State Senate Democratic Leader Jay Costa today voted in support of the state budget for Fiscal Year 2021-22. The final budget package included bipartisan and bicameral compromises, but Senator Costa highlighted several...
read more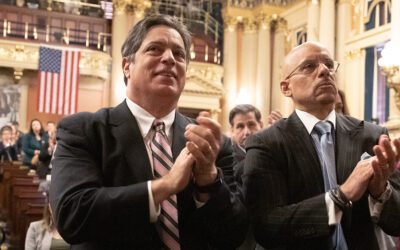 HARRISBURG — February 3, 2021 — Pennsylvania Senate Democratic Leader Jay Costa (D-Allegheny) and Democratic Chairman of the Senate Appropriations Committee Vincent Hughes (D-Philadelphia/Montgomery) jointly responded to Gov. Tom Wolf's 2021-22 Budget Address with a...
read more
Budget Address
Watch Gov. Tom Wolf deliver his 2021-22 budget address.