Senator Costa to Host Telephone Town Hall Meeting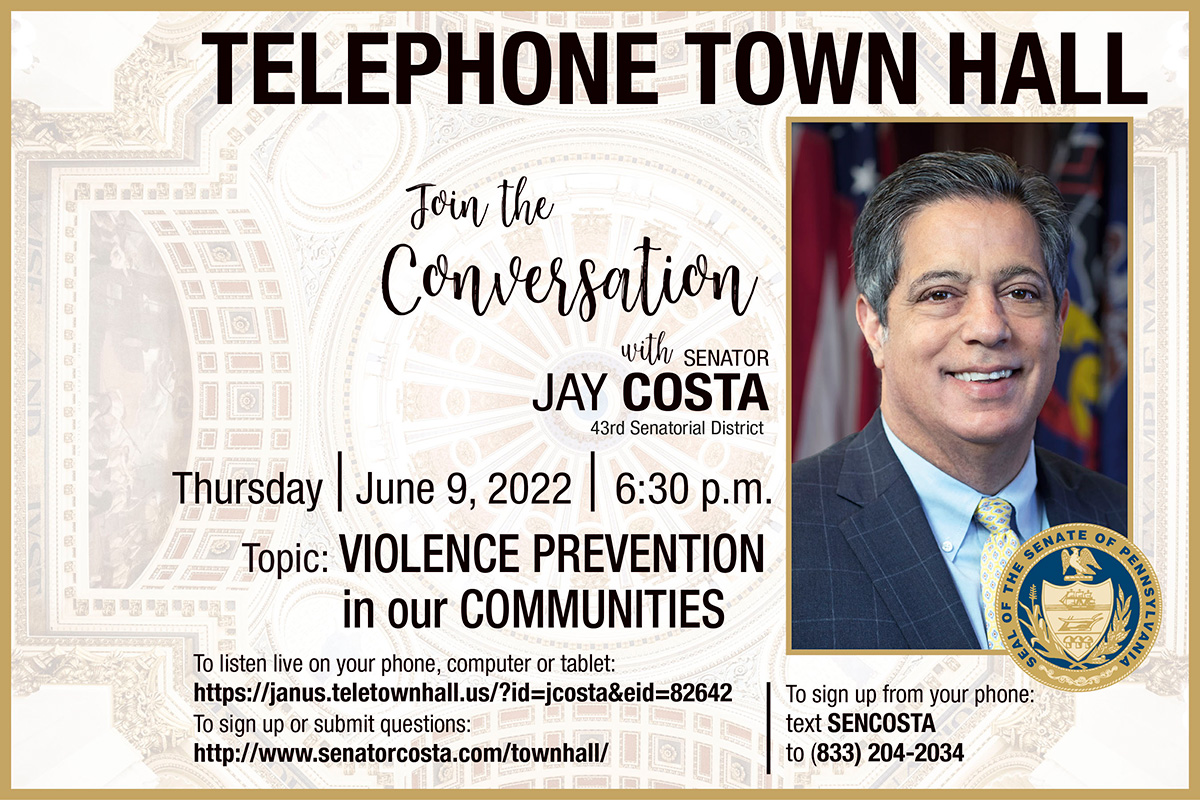 On Thursday, June 9th at 6:30 pm., Senator Costa will hold a live Telephone Town Hall Meeting to discuss Violence Prevention in our Community.
To listen live on your phone, computer or tablet click here.
To sign up from your phone, text SENCOSTA to 833-898-5483.
Fill out the form below to participate.
This event has been post-poned.